I'm sure by now a lot of you have seen Blu's elaborate evolution mural A Very Long Story.



[Check out the rest
here
if you haven't see it.]
But what you really need to see is the rest of this guy's stuff. Blu is a brilliant graffiti(?) artist from Italy. He's splashed his work across walls all over the world with a really distinct style—humorous, satirical, absurd, macabre. Basically, everything I love. His work also has a beautifully cyclical nature that anyone who loved high school literature would adore.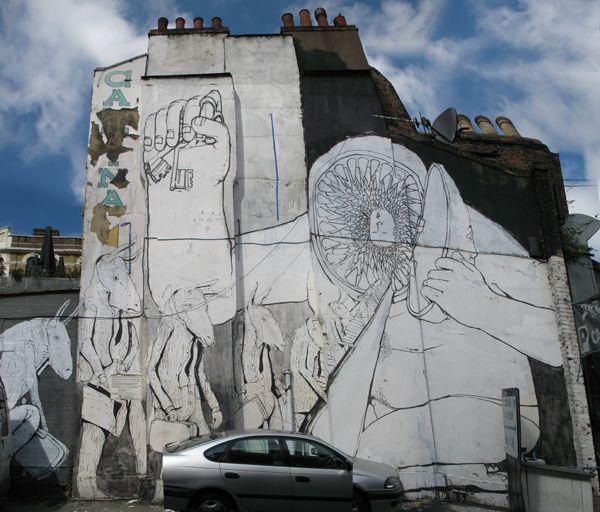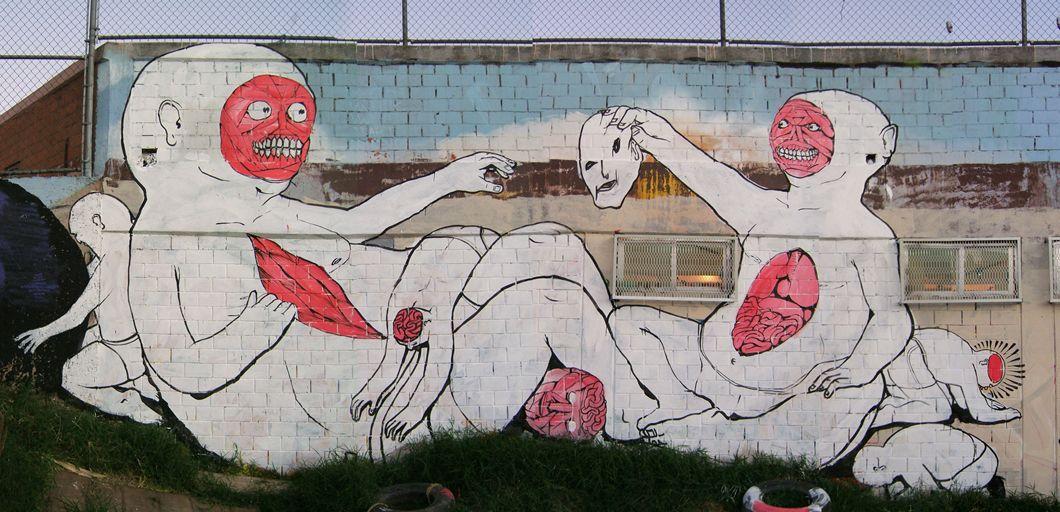 Check out all his work his web space at
www.blublu.org
and get ready to get your mind blued away.
Also, perhaps even more impressive are his animations. Below is one that will probably make your brain explode and then ooze out your nose. So, grab a kleenex and press play. (The rest can be found through his site.)

MUTO a wall-painted animation by BLU from blu on Vimeo.